FROM BRAND TO APPEALING EMPLOYER
Do you want to be recognized as a charismatic employer and find applicants who match your company? Do you want to strengthen the sense of unity and create a clear awarenessBekanntheit einer Marke oder eines Anbieters beim K... weiter of your own brand's strengths? Do you want your corporate valuesDie festgelegten Werte innerhalb einer Unternehmens... weiter to be credible and your corporate cultureJede Organisation lebt eine bestimmte Kultur. Diese... weiter to have a vivid framework?
Then Employer BrandingAls Branding wird der gezielte, aktive Aufbau einer... weiter is just the right topic for you. Together, we will get to the roots of your brand and give it a strong meaning as employer brand to make you particularly captivating to potential employees.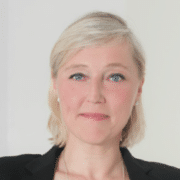 "Especially in the areas of health, pharmaceuticals and clinics, there are big, often unrealistic promises. kbo deliberately counters this trend with an authentic and down-to-earth attitude. From the kbo values reliable, diverse, close and safe as well as the expression of high credibility, the guiding idea #ehrlichkbo was therefore created."