Strong marketing communication is no coincidence
Every brand is only as good as it is presented through marketing communication in everyday life. That's why we develop a communication concept based on the brand strategy and brand identity, write and design eye-catching brand messages, and plan your marketing measures. In this way, your new market presence will be coherently visible both internally and externally.
With us, strategy, communication and design come from a single source
With Dietrich Identity, you rely on an all-round coherent concept. Based on the brand strategy and brand identity, we develop a value-oriented communication concept, write and design strong brand messages and plan your marketing measures. From a single source. Consistently. So that the implementation pays off on the strategy.
In this way, your new market presence is consistently brought to life both internally and externally. The basis is provided by the tried-and-tested brand model we have developed.
It is the perfect springboard for our communication and creation team! Our Best Cases kbo – Kliniken des Bezirks Oberbayern, BECHMANN and Privatklinik Dr. Amelung show how this works in practice.
Your benefits
Consistency – Strategy and implementation reinforce each other. No more breaks.
Cost efficiency – Efficient use of budget through bundled power.
Ease of handling – One competent agency, one contact person, all brand-relevant services from one source. No coordination effort for you.
Speed – Everything goes hand in hand, direct handover point strategy – implementation. Without loss of time. Without misunderstandings.
Scalability – Further, sensibly complementary services (e.g. activation in the form of the Real Values Academy) can be booked at any time.
Our services in marketing communication:
First, we jointly review your previous messages and measures. After the analysis phase and brand strategy, we develop a communication concept for your target groups based on your brand identity.
Development of communication concept with
Marketing and communication goals
Development of the central idea
Claim

Kurze und einprägsame Kompetenzaussage. Wir unters...

/slogan
Target group analysis
Derive target group-specific topics and brand messages
Recommendation of marketing mix & budget
Our interdisciplinary team of designers, copywriters and digital experts have many years of experience in creating marketing activities such as:
Flyers and mailings
Employee newspapers and magazines
Website relaunch and optimization
Company profile in social media
We also support you in the development and implementation of cross-media campaigns as well as in media planning and booking, monitoringErfolgskontrolle oder Informationssystem; mit dem M... and billing. Digital as well as analog. We always keep an eye on the touchpoints of your target groups and your marketing objectives.
Digital: Search, Social Media (Facebook, Instagram, Linkedin, Xing, etc.), Display Ads, Video Ads, Mobile Ads, InApp.
Analog: Out of Home, transit advertising, radio, consumer and trade magazines.
Clear messages on all channels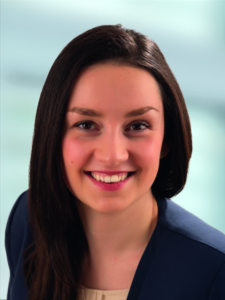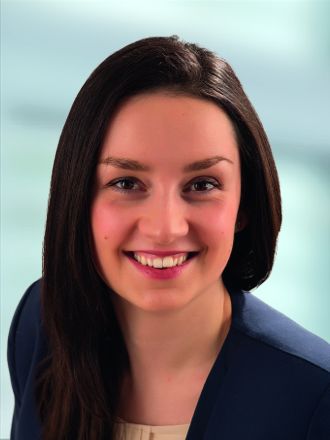 "The multitude of new communication channels and possibilities offers new opportunities for companies and at the same time presents them with major challenges. Which measures are truly relevant to success depends heavily on the industry, product, objective and target group. I am passionate about deriving holistic brand messages for our clients and implementing them in the recommended communication measures."
Stephanie Meyer, Brand Consultant Dietrich Identity
Starting point for coherent marketing communication
With our tried and tested workshops, you can put your marketing communications on the road to success and create participation among your employees.
Click and learn more about the individual workshops
Workshop Starter Social Media
Facebook, Twitter, Instagram, LinkedIn, Xing or would you prefer Tiktok? Which social media channel suits you? What are the advantages and disadvantages? What are the costs? What does the design look like? Does an editorial plan make sense? The use of social media needs to be well thought out and properly prepared.
In the workshop, the principle of the individual networks is explained to you and you can select the appropriate channels for yourself. If you wish, we can also take care of the visual set-up of the channels with icons, header images, brand logos and brief descriptions.
A beginners' workshop, 1/2 day, on-site or online.
 Does your brand communication still meet today's content needs?
Click through our communication check
and get insights on how to increase
your profitability and receive individual optimization suggestions on request.
OUR SERVICES AT A GLANCE
We at Dietrich Identity love to help our clients discover the power of brands to make long-lasting and positive impressions, both internally and externally. We also love strategy, and to roll up our sleeves for implementation. During their journey with us our clients discover what everyone wants to find but very few do ― their true values.
Find an overview of our skills and service areas below:
A strong brand is the basis and guide for your marketing. Together with you, we explore the success factors of your brand and develop a suitable strategy and positioning for your brand. We base this on the brand model we developed: the Dietrich Identity Brand Flower. It puts your brand values in the right light.
BrandingAls Branding wird der gezielte, aktive Aufbau einer... without a strategy is like a journey without a destination or a map. Together with you we develop the strategic framework. For this we have rethought the "Golden Circle". Our 4 W form the framework for your overall strategy in the form of vision, missionDie Mission zielt auf die Emotion, schließlich so..., values and growth strategy.
Strong brands and strong communication are no coincidence. That is why we develop communication concepts for you as a marketing plan for your new market presence, both internally and externally. And we also conceive, write, design and produce a wide variety of brand communication measures for you.
Corporate IdentityDie Gesamtheit der Kommunikations-, Marken-, Gestal...
The corporate identity, one's own self-image, is the most important link between the company, the people and the target group. This way, you broaden the communication by the dimensions of performance and behaviour – because clear communication of all services is just as crucial to success as the perceptibility of your culture and your company character through history, behavioural standards and symbols.
Corporate DesignCorporate Design 

Unt...
Your company-specific appearance makes your brand recognizable and unique. We have learned one thing from the multitude of branding projects: a visualized strategy is the strongest and most efficient tool to show the public a uniform, positive image and to increase awarenessBekanntheit einer Marke oder eines Anbieters beim K... of your company.
Vision, values, and guiding principles are all just waiting patiently as ideas on paper as long as they are not lived. With our activation workshops, we ensure that the basics of your brand are understood, applied and implemented by everyone in your company. Together we will inspire your employees and get them on board in a fun way.