2020 – Projects we take to ♥
Christmas is around the corner. But this year everything is different. Because of less personal interactions, cancelled Christmas markets and conversations held at a distance or digitally, the advent season has received a particular significance. Today we present to you projects near and dear to our heart. Two regional and personal projects for which you can do good. Both projects have a big goal: to enhance the quality of life for children in difficult circumstances.
1.
The rebuild of the kbo-center for children in Munich
Around 12.000 children and young adults receive support through both outpatient and stationary care at the kbo center for children in Munich. Originating mostly from Bavaria, the children and young adults suffering from developmental impairments and disabilities also come from all over Germany and abroad.
In order to provide the appropriate care and to meet the expectations of the children, families and employees, therapy possibilities, better medical instruments, child-friendly waiting areas, opportunities for play and sleeping possibilities for parents are desperately needed. The construction of the new facilities is already underway. Apart from public financing, the kbo center for children is completely dependent on donations.
Many children will be grateful for a single donation to support the construction. We were especially pleased with the feedback from Sonja Pribicevic, head of corporate communicationCorporate Communication umfasst die Maßnahmen und ... weiter:
"We want to express a heartfelt thank you to the Dietrich Identity agency, who supported us with the train campaign. The cooperation was great fun and always creative, competent and excellent."
2. Construction of the Johannes-Neuhäusler-Schule in Franziskuswerk Schönbrunn
The Johannes-Neuhäusler-Schule is so much more than just a school. Through the construction of a place that is open to our whole society, children with complex disabilities receive even better possibilities to develop and thrive.
The children of the Johannes-Neuhäusler-Schule are special – they are colorful, daring, curious, and challenge their surroundings in a distinctive way. Innovative pedagogic concepts and approaches are needed to do the children justice. The new building offers significantly better developmental opportunities and room for growth and learning. In addition, the possibility to have fun in the brand-new gym or the therapy pool already casts a smile on the children's faces. By donating to the cause, that smile could be thanks to you.


Regional help that is received immediately. Click here for more information regarding the construction of the new Johannes-Neuhäusler school building and how to contribute with donations.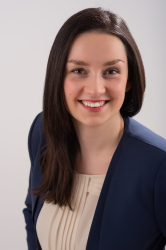 Latest posts by Stephanie Meyer
(see all)
https://www.dietrichid.com/wp-content/uploads/2020/11/DID_Blog_Beitragsbild_25.11..jpg
534
661
Stephanie Meyer
https://www.dietrichid.com/wp-content/uploads/2023/05/Logo_Final_05_23-01.svg
Stephanie Meyer
2020-11-25 09:00:11
2022-05-25 15:55:04
2020 – Projects we take to ♥